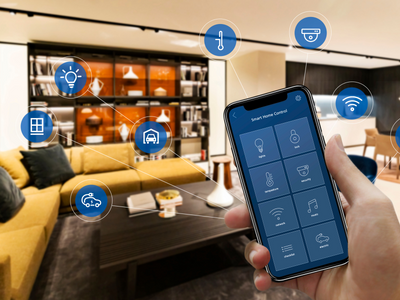 Creating the home of your dreams is exciting, whether you are remodeling an existing space, or constructing a new home, you are going to want to work with a Home Technology Professional. A Home Technology Professional is adept at collaborating at every phase of your build and has the knowledge to integrate the right technology to match your lifestyle. Here's a few reasons to partner with Eyeon today.
1. Save Time and Money - Our Design Consultants stay up to date on all the latest technology. We assist in all audio video, security, surveillance, home theater and smart home needs. We assist in making sure mistakes do not get made during your entire design process. We coordinate with your other contractors to ensure the best experience which ensures the proper products are integrated the first time.
2. We Make it Easy - We handle all facets of home integrating. In today's homes we are capable of integrating lights, security, cameras, video, networking, whole home or multi room audio, HVAC control and so much more. We have partnered with the leading whole home control manufactures to make your home push button simple that tie everything together. Want a button for a movie night scene that lowers the lights, starts your video equipment and plays your favorite move? Sure We can do that! Want a party scene to turn on all the lights in the home, start your whole home audio equipment and play your favorite music? We can do that with a push of a button also.
3. Design - Just like your home builder or interior designer, we take a whole home approach in our design process. We think of every option so you don't have to. We keep your home concept in mind with every step of our process. This allows all items in your home to be consistent and fluent.
4. Future Upgrades - Technology is forever changing. We keep in mind not only today's products, but stay up to date on future trends as well. We also think of the proper wiring needed for upgrades in the future. Customers love their home technology and constantly call for additional upgrades. Our forward thinking allows us to always be on the cutting edge for what you needed yesterday, can use today and will also love tomorrow.
Your decision to hire a home technology integrator will be one of the best decisions for your new home or current project. We can walk you through every aspect of a Smart Home and bring your ideas to life. Whether you know exactly what you want, or want us to help you build your project from scratch, we promise it will be a great experience and you will love the result!