Whether they're a music lover, avid gamer or movie enthusiast, give the gift of incredible video and sound this festive season to your family and friends, with our Christmas gift guide.
Music Lovers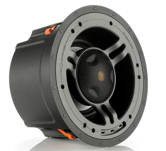 Monitor Audio CP-CT380 IDC
One of our most requested speakers for premium Home Theaters, these speakers pack a punch. Incorporating Monitor Audio's innovative, pivoting Inverted Dual Concentric (IDC) midrange/tweeter module and 8" RST C-CAM bass driver, the three-way CP-CT380IDC represents the highest level of new CP performance. The IDC module houses a 4" C-CAM inverted midrange driver surrounding a 25 mm C-CAM Gold Dome tweeter. Make no mistake about it, having these will certainly elevate your Home Theater.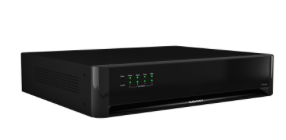 Savant Sipa 125
With 4 zones of amplification at 125 Watts per channel. The Sipa 125 has plenty of power for even the most serious music lover. Whether it's used for music streaming or combining audio from your TV for spare rooms, you cannot go wrong with this model. As part of Savants Award Winning Product line, we can program your whole home audio needs with a simple push of a button from a wall mounted switch, tablet, or your smart phone.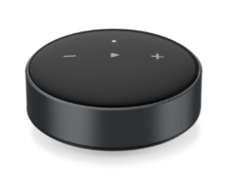 Wiim Mini
The WiiM Mini is a small and extremely versatile network player, ideal for converting a conventional audio system into a connected system. It will allow you to stream your music remotely via WiFi, Airplay 2 or Bluetooth 5.2. This is a newer piece to our catalog that has quickly become a customer favorite. Think of it as an easy way to play everything from your phone in your home.
Video Lovers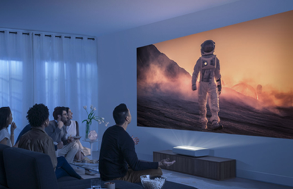 Samsung Short Throw Projector
Samsungs new short throw laser projectors are a huge hit!!! They allow a true cinematic experience even if you did not wire your home for a ceiling projector. We received some of the first deliveries of this projector when it was first introduced and our customers have been very pleased with the results. In many ways its a better option than a traditional projector.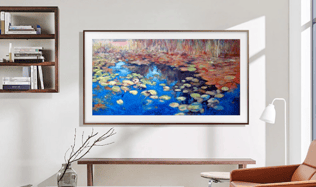 Samsung Frame TV
Artwork, shows , movies and memories-display what you love on The Frame, the picture frame-like TV. See everything on the QLED 4k TV at 100% Color Volume with Quantum Dot that saturates your screen with a billion colors. Switch on Art Mode and transform your TV into your own personal art exhibit. Easily our most installed TV, we also several custom frame options to match your own personal preference.
These are just a few of our top gift ideas. Feel free to call today and speak with your personal design consultant for even more options.